Daniele De ossi has claimed that it is a great pleasure to be playing with a young talent like Marco Verratti in the Italian national team.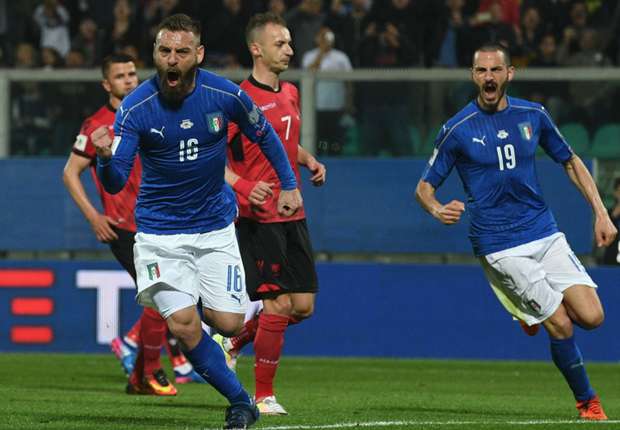 De Rossi scored the opening goal in the 2-0 victory over Albania. It was yet another easy result for the team in their attempts to qualify for the World Cup 2018 in style. Italy have a tough group compared to the rest of the teams, as they have been paired up alongside former world champions Spain. After recently undergoing yet another managerial change following the departure of Antonio Conte, the national team are showing extremely good form in the opening games of the qualification campaign.
A 2-0 win over Albania kept the team level on points with Spain, who had a relatively easy game against Israel. The Spaniards managed a 4-1 win over the Israelis and this has helped Italy to gain a foothold on the second spot.

However, the Italians will not be after the second spot alone, as it will require the teams to go through a qualifier in order to decide their place in the World Cup 2018 whereas the winner of the group will qualify directly to the competition. Lazio forward CiroImmobiledoubled Italy's advantage with 10 minutes of normal time remaining.
De Rossi was extremely happy with the win and the chance to play alongside Verratti."We're already realising there is a great squad forming here and [the young players have] already fused with the veterans.They've got a great sense of responsibility and realise what it means to represent Italy. It's a very positive atmosphere.I've always got along well with Marco Verratti. It's easy to play with good team-mates who know when it is the right moment to keep the ball and when to pass it, so we're talking about one of the best. It's a pleasure to play with Verratti," said De Rossi.