AS Roma manager Luciano Spaletti has revealed that he might not get additions to the team but would make reinforcement if Kostas Manolas is sold.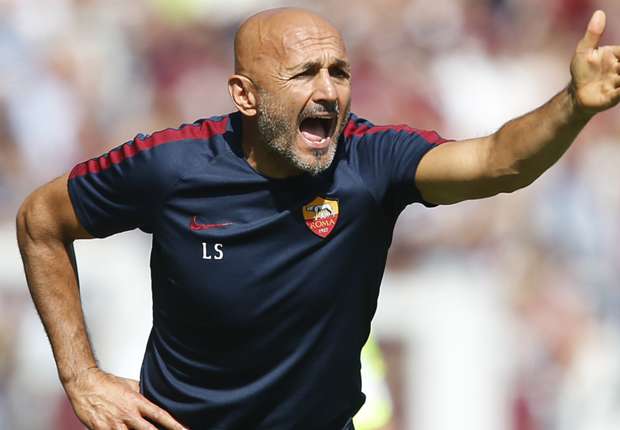 They are set to face off with Udinese this Sunday but the coach seems concerned about his team ahead of the trip.
"Diego Perotti is out of action with a soleus muscle strain and apart from him there's only Alessandro Florenzi unavailable. We have always been a very entertaining side this season, the statistics show that too. We always said that when there are dips in form, we must make up for it with hard work, determination and how to win ugly. With what we've shown recently, I think we're on the right track," the coach said ahead of the tricky tie.
Antonio Rudiger and Daniele de Rossi would not feature in the match as they remain suspended. The suspensions were triggered by yellow cards the pair received recently. De Rossi could have escaped the suspension for a while longer but he made a verbal attack in protest of a referee decision during the victory over Genoa.

Rudiger also received a warning that triggered his missing the game on Friuli Stadium. The club was also fined €2000 as fans, who were even visiting, let off firecrackers during the Genoa affair.
Roma would also miss Egypt international Mohammed Salah as he is on international duty.
Spaletti seems not bothered much about the inadequacies in the team, claiming he wants "to express it" to the full. He said that if the club sells Manolas and just drop peanuts for him to use as replacements, he would "kick up a fuss." He added that he expects Radja Nainggolan, Kevin Strootman and Daniele De Rossi to win games for the rest of the season "with their strength and determination."