The era of Lionel Messi and Cristiano Ronaldo is drawing to a close but two new generation-defining players have well and truly arrived to take their place – Erling Haaland and Kylian Mbappe. The two players look set to dominate football for years to come, given they line up for two of Europe's biggest clubs. Mbappe burst onto the scene a couple of years earlier than Haaland, having caught the eye as a teenager in Monaco's miraculous 2016-17 title win and run to the Champions League semi-finals. He's since lifted the World Cup and won four Ligue 1 titles in five years with PSG and been wildly prolific for the Parisiens.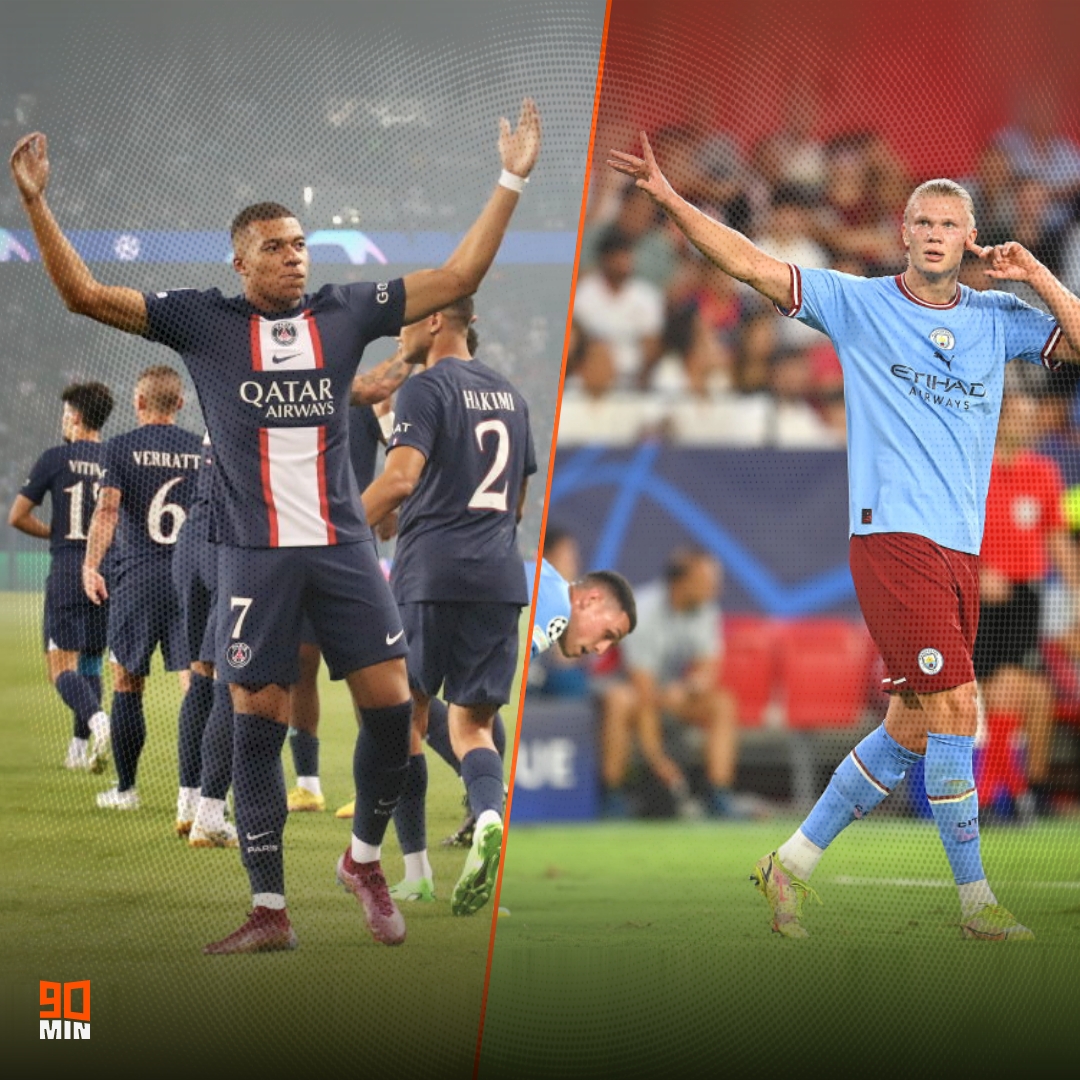 Haaland is 18 months younger but was being talked up as one to watch as a youth prospect. Word was spreading of Alf-Inge Haaland's son and how he managed three hat-tricks in one game against Honduras' Under-20s and he's more than living up to that early hype. He's since risen through the ranks at Molde, Red Bull Salzburg and Borussia Dortmund and now looks on track to absolutely smash all manner of goalscoring records as the focal point of Pep Guardiola's all-conquering Manchester City.
The seeds of a new rivalry were sewn back in March 2020 when PSG knocked Haaland's Dortmund out of the Champions League and celebrated by imitating the Norwegian's 'zen' pose celebration. The two players haven't been shy about speaking about one another when reporters have asked them about the potentially era-defining rivalry.
But which of the two superstars are enjoying the more impressive campaign in 2022-23 so far? We've taken a look at how their records in all competitions stack up against one another this season.
Games: 12
Goals: 19
Assists: 3
Penalties scored: 1
Minutes per goal: 50
Minutes per non-penalty goal: 53.2
Minutes per goal or assist: 43.5
Kylian Mbappe
Games: 11
Goals: 11
Assists: 0
Penalties scored: 0
Minutes per goal: 81
Minutes per non-penalty goal: 81
Minutes per goal or assist: 81
Tags:
Kylian Mbappe