https://pbs.twimg.com/media/E-w_9JpWQAgVnxU.jpg
French international Kylian Mbappe returned from injury to score one of the goals as league leaders Paris Saint Germain (PSG) thrashed Clermont Foot 4-0 at home on Saturday to open a five-point lead at the top of the French Ligue 1 table.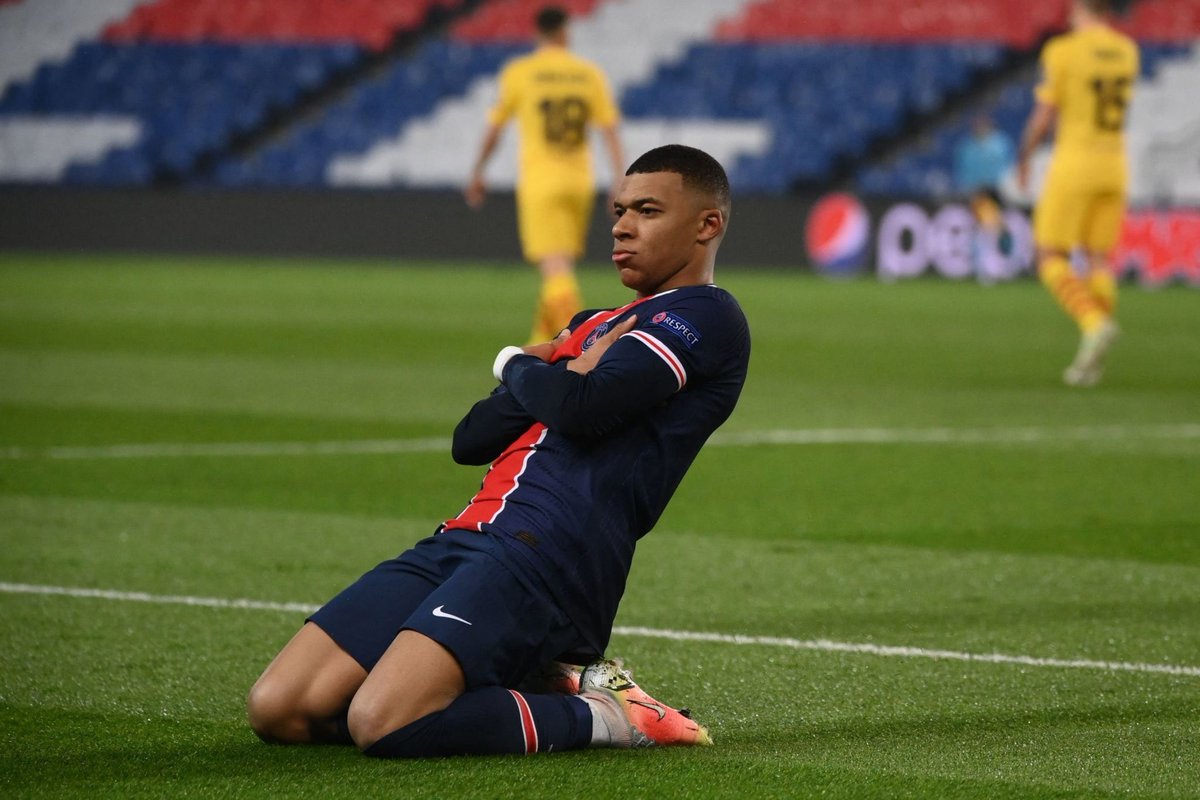 In their week five encounter in the French top flight this season, KylianMbappe and PSG were able to hand previously unbeaten Clermont Foot a big defeat. Clermont Foot have punched above their weight in the opening weeks of this French Ligue 1 season. The newcomers recorded two wins and two draws from their first four games of the season in the league.
French World Cup winner KylianMbappe was a big doubt to start the game at home to Clermont Foot after picking up a calf problem while he was on duty with France during the recent international break. Mbappe picked up the injury in the 1-1 draw at the home of Ukraine in the qualifying campaign for next year's FIFA World Cup tournament onAsian soil. Qatar are the hosts of next year's World Cup.
PSG were already without the attacking trio of Lionel Messi, Neymar and Angel Di Maria due to national team commitments. The absence of Mbappe for the visit of Clermont would have been a tricky one for PSG. In the end, Mbappe recovered from the aforementioned calf injury to take his place in the starting XI for the visit of Clermont Foot to the Parc des Princes.
Spanish defensive midfielder Ander Herrera was the unlikely hero for PSG after he scored twice in the first half. KylianMbappe added a third goal ten minutes after restart before Senegalese midfielder IdrissaGueye sealed the big win on 65 minutes. Mbappeplayed 79 minutes before he was replaced by Argentine striker Mauro Icardi as manager Mauricio Pochettino turned attention to the start of this season's Champions League group stage campaign next week.
PSG have extended their lead at the top of the table to five points after the win over Clermont Foot. The Mauro Pochettino-led team made it a perfect record of 15 points from five games with the win over the newly promoted team on Saturday.
Tags:
Kylian Mbappe